先輩の声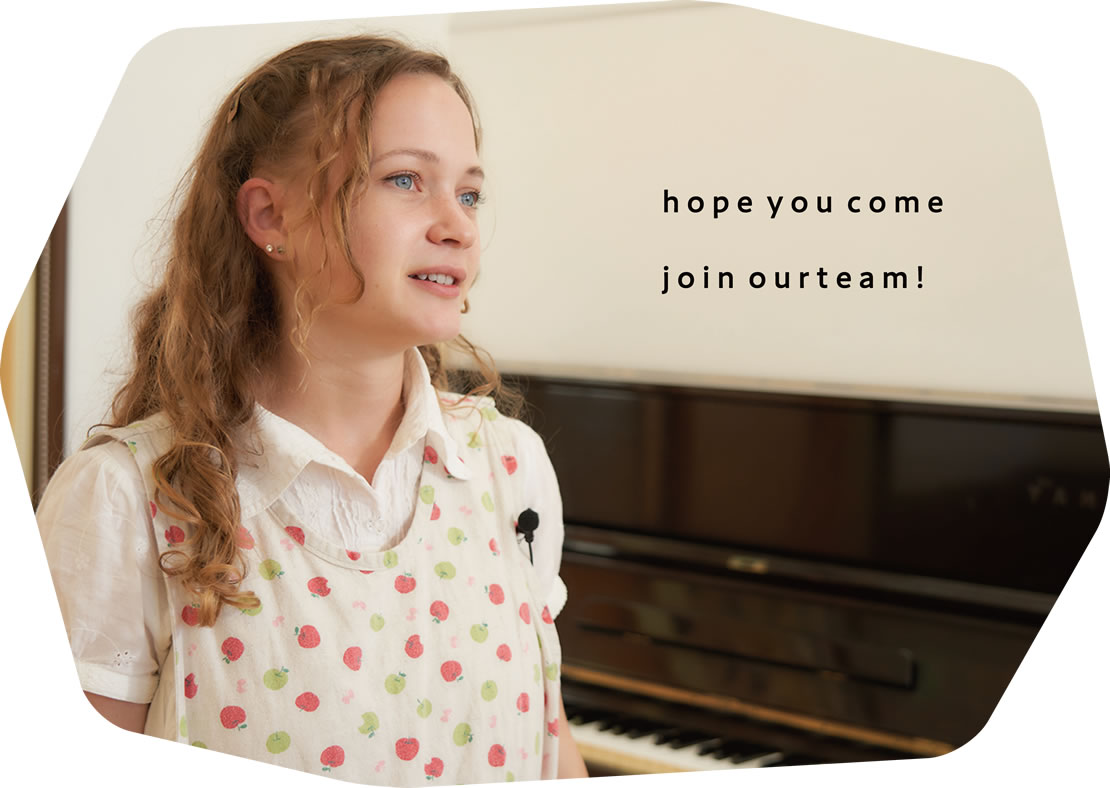 岩国川下幼稚園を選んだ理由は?

I chose this Yochien because of its unique international perspective. Half of students are from Japan and half are from the US, so even students this young can learn language and culture from others their age. I was also impressed with how much the students were connected with the outdoors through activities such as outdoor play time, gardening, and water activities.

実際に働いてみて思うことは?

This Kodomoen is a wonderful place for children to grow up! The teachers are kind and patient, there are many chances to play outside and get dirty, children can be creative with both their minds and bodies, and we have a lot to celebrate with our diversity. Our Kawashimo style is unique to us!

将来の目標は?

My goal is to bring back concepts and philosophies I've learned about here in Japan to schools and learning environments in the US. My focus is ensuring well-rounded and happy childhood education by creating healthy and outdoor-based learning environments. Ideally I would love to realize this as an environmental educator for a children's garden or a teacher in a preschool or kindergarten.

就職活動の方にメッセージ

Everyday is unique and fun as we always have something to celebrate together! Joining our team is a good chance to learn about another country and language, not just for the students! I hope you join our family!
1日の流れ
8:00

Clean up Yochien
grounds and gardens

8:30

Play outside, garden with children,
do morning exercises

10:00

each English (Hoshi or Smiley Class) or assist with Hoshi class activity using English

11:30

Eat lunch with Hoshi class

12:30

Play outside with everyone

13:10

Play inside with Hoshi class/dd>

14:00

Do go-home time routine with Hoshi class, read a book in English on English days

14:30

Play outside with everyone

15:15

Prepare English lesson materials,
prepare English communications,
do other office tasks, or teach Kawashimo English Club (KEC) for Yochien and Elementary age students