2017 Guidebook for applicants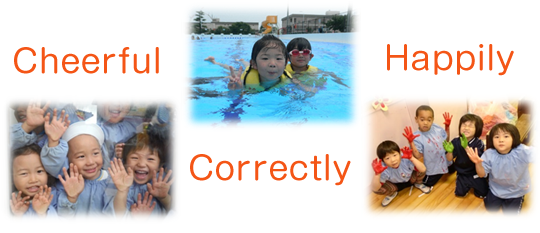 Dear. Parents
We hope your association with as will be experience you and your child will remember fondly.
We are Japanese schol, operated under the guidlines and policies of the Japanese Department of Education. We strive to provide your child the greatest benefits under our educational program in a comfortable team oriented environment.
In addition to enjoying American cultural events, we offer your child trasitional Japanese events throughout the year. We promise that your child will learn many new things, as well as growing and maturing, both socially and internationally. Our learning merhod is accomplished through fun, and practice.
From our exprerience, we firmly believe that parent involvement is key factor in student and school success. We would like you to actively become involved by participating in school events and meetings. We look forward to working with you to ensure your child's school year in Japan the best possible.
Please note that although we are an international friendly school, most of our notes of infomation and official documentation will be writtrn in Japanese, therefore it will be necessary to have someone willing to translate them on a regular basis. This is imperative to keep abreast updated on school events, happenings, notices, etc.
In the event your child becomes ill or injured, we will contact you immediately. If we are unable to reach you, we will take your child to the Japanese clinic located just outside of Gate-C with any costs incurred being covered through school insurance.
Again, we welcome you to our school and strive for beneficical cultural exchange and enjoyment.
Please take a moment to review this information carefully and retain it for future refernce.
If you have any questions, comments, or conserns, please contact us at 0827-21-0725 during our hours of opertation.
Thank you,
The director of Kawashimo Yochien
Takao Yoshida
吉田 孝雄
This year makes the 84th anniversary of the foundation of the kindergarten
History
Oct,1901 Classes start [Meisyo cyugaku jyuku]
Jun,1931 A new classes attached to the Meisyo cyugaku jyuku [Meisyou doen]
Jul,1932 Change of classes name [Kawashimo Yochien]
Sep,1978 Incorporate a kindergarten
May,1979 The new school building was completed
Dec,2001 70th anniversary of the foundation of the kindergarten
A founder
Kaion Yoshida
Successive
Head of kindergarten
Kaio Yoshida
Kiyoko Yoshida
Takao Yoshida
The Staff
| | |
| --- | --- |
| Staff of members | Name |
| Chief directeor | Takao Yoshida |
| Head of kindergarten | Takao Yoshida |
| Vice principal | Kiyoko Yoshida |
| Chief of teacher | Ai Hiraishi |
| Pre kindergarten | Nana Sakashita |
| | |
| --- | --- |
| Class teacher | 4 |
| A lecture | 4 |
| Bus driver | 2 |
| Assistant teacher | 7 |
A lecture
| | |
| --- | --- |
| PE lesson | Syota  Ikeda |
| Eurhythmics lesson | Yoko Hayashi |
| English lesson | Cindi Congdon, Katharine Rusnok |
| Pre Kindrgarten | Shelly Hill |
Class and class number
| | | |
| --- | --- | --- |
| Age | Class | Class number |
| 3 years | Tamago | 1 |
| 3-4 years | Usagi | 1 |
| 4 years | Tulip | 1 |
| 5 years | Hoshi | 1 |
The number to be admitted
| | | |
| --- | --- | --- |
| 3 yeard(Tamago class) | 15 | 2.Apr,2014~1.Apr,2015 |
| 3-4 years(Usagi class) | 15 | 2.Apr,2013~1.Apr,2014 |
| 4-5 yaers(Tulip class) | 5 | 2.Apr,2012~1.Apr,2013 |
| 5-6 years (Hoshi class) | a few | 2.Apr,2011~1.Apr,2012 |
Yearly event
April
Entrance celemony
Picnic with parents
May
Flower festival
Visitation day
June
Safe traffic lessdon
Flood drill
Bon dance
July
Playing in water
School camp (5-6)
August
Summer vacation
September
visitasion day (GP)
Fire drill
October
Sports day
Picnic with parents
Safe traffic lesson
Halloween party
November
Digging potatoes
Exhibition & bazaar
December
Christmas party
January
February
Sowing beans
Recital of dance
Earthquake drill
Safe traffic lesson
March
Picnic (only kids)
Graduatin(5-6)
Tuition
School expenses total : ¥23,200-
"Tuition fees must be paid every month as monthly tuition includes the summer vacation, the winter vacation, the spring vacation, and any individual absences whether long or short. Yochien provides temporary day care during each vacation. These tuition fees are an additional charge. To add to monthly tuition, you have to pay temporary tuition fees, if you take temporary tuition."
MONTHLY TUITION¥18,000-  Expences¥2,900- PTO ¥300- FEE BUS FEE ¥2.000-
Sundry expenses : about ¥3,000-
This fee will be charged to you every month. No adjustments are made for partial month.
LUNCH (optional) Mon-Fri @¥200-
Every day. a school lunch is catered to the Yochien. You will be billed for these if you choose to participate.
METHOD OF PAYMENT (School expenses and Sundry expenses)
"An envelope will be sent home with your child around the 1st of the month.You are to put the exact amount of yen in the envelope and return it to the teacher within the next 5 days. Please bring a bag with a draw string for carrying the tuition envelope."
Daily proguram
8:30
open the school
change to outdoor cloths, put sticker on note
9:30
exercises, sing a song
origami,craft making , draw a picture clay work etc…
11:30
lunch time
13:10
play out side
14:20
Teacher reads a story to the children
14:40
play out side
15:30
go home
Time
We open Yochien from 8:30a.m to 3:30p.m.
If you don't use to bus service, please bring and pick up your child by yourself.
(Morning) 8:30a.m~9:00a.m
(Go home) 2:45p.m~3:30p.m
(Optional) 3:30p.m~5:00p.m
If you can't pick up him/her by 3:30p.m, you can receive the optional service of the childcare.
Time and fee 30minutes / 100yen
We charge you the childcare fee at the end of the month.
Dress
Please let your child wear a uniform with a name tag and a hat everyday.
Tuition
Please write your child's name on all of their belongings.
Your child's belongings
Please write your child's name on all of their belongings.
Emergency
We train for earthquake, fire and the other emergencies twice or three times a year.
Absent
Please call the  Yochien in the case of absence or delay of Yochien by 7:30.
℡.0827-21-0725
Special support education
Please feel free to consult with us  if you are thinking of entering a child with special needs.
Fiver, injury on school time
In case the child becomes ill or injured, the School staff will  attempt to
contact the Parents as soon as
In case of disaster
The School staff will  attempt to
contact the Parents as soon as
possible.
About school lunch
Mon, Wed, Fri Japanese lunch about@¥200-
Tue, Thu         bread and milk  @¥200-
Please!!
★Clothes★
・ Please wear our Yochien uniform & a hat every day is also acceptable.
・ The children will change to their play cloth at school.
・ Please put the name tag on the left chest and the Yochien badge on the right chest.
Cost of umiform
winter uniform
¥11,800
winter hat
¥2,500
winter smock
¥1,550
summer uniform
¥3,450
summer hat
¥2,200
summer smock
¥1,500
gym suits
¥6,800
school bag
¥3,400
Total. ¥33,200
★Life★
・ Please wake your child up early to eat breakfast and to change clothes themselves.
・ Do not bring breakfast in the bus.
・ Please bring umbrella on rainy days. We do not have extra umbrellas to lend.
★Pick up★
・ Please call the Yochien in the case of absence or if you will be late for Yochien.
★Contact★
・ Any not fications will be outs on handed prints. Please check the sticker book for the not fications daily.
・ For any not fications to the school, please write a little and place in the sticker book.
・ If you would like to talk diector to the teacher, please do after 4:00pm unless it is an emergency.
★Belongings★
・ Please write your child's name on all their belongings.
・ Shoes…towel…socks…underwear…and everything!!
★Health★
・ Please check your child's health in the morning everyday.
・ Please do not let them to go to Yochien if they are sick.
・ Please do not bring your child to school untill the docter gives OK if they have the
【Suspension of attendance】
measles, dysentery, mumps, scarlent fever, whooping cough infectious dermatitis, pinkeye, influenza, polio, pool conjunctival fever And other infectious case(streptococcal infection, lice, fifth sisease, HFMD, impetigo, molluscum
etc…)
★And others★
・ Do NOT bring toys to the Yochien.
Bus Stop